There was no lack of action this weekend as Liverpool plunged into more agony; a rejuvenated Charles N'Zogbia bagged a brace and the media had a field day over the Wayne Rooney saga.
I'll start with the game that will be of most interest to those reading, the dramatic yet predictable game at St. James' Park, or Sports Direct @St. James' Park to be precise.
Newcastle will no doubt have been heading into this game with the confident, yet verging on cocky attitude that this game should have a win written all over it, although they did beat Aston Villa 6-0 at home to be fair.
Yet they were met by a resurgent Charles N'Zogbia who threw a spanner or two into the works half way through the first half. It was almost inevitable that he'd score, after leaving Tyneside on such a sour note, and having his every touch booed, the best way to respond was to stick the ball in the net, not only once but twice.
There was a high tempo and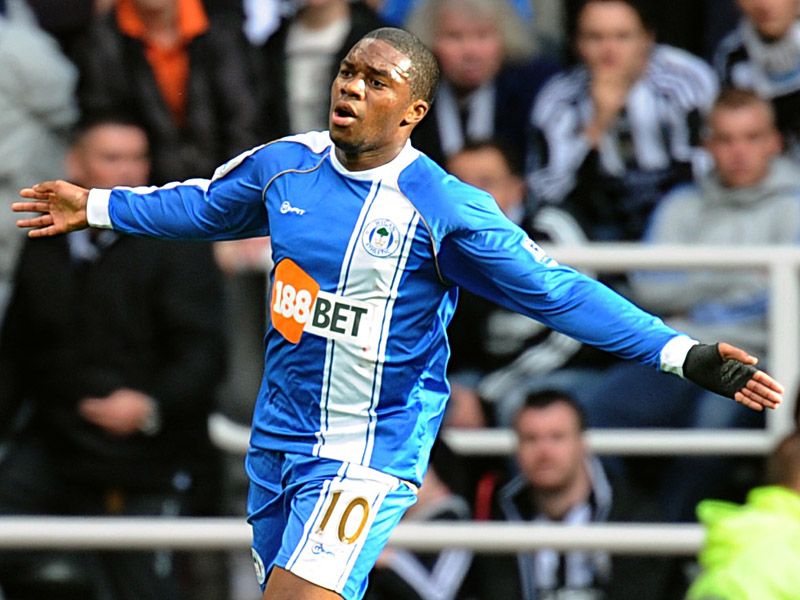 fluidity about Wigan's attacking play that hasn't always been present this season, which coincided with N'Zogbia's move over to the left side, where he more than caused a few problems. Both his goals came from Franco di Santo crosses, who again had an improved performance. N'Zogbia first headed past Steve Harper for 1-0 and soon after smashed home an unstoppable volley to almost break the net. 2-0 down, and the Magpies looked deflated.
It all seemed too good to be true for the Latics following, who almost needed a microscope to decipher for the ant like players scuttling about far below them. It turned out to be one of those games where you turn to your nearest fan and say: 'Typical Wigan.'
Newcastle hit back and Shola Ameobi celebrated his first goal of 2010 to make the final 20 minutes very interesting indeed. Latics sat back too deep and ended up conceding in the fourth minute of injury time, to Fabricio Coloccini of all people.
It was a role reversal from the last time the two met at St. James', in 2008, Newcastle scored twice in a minute through Michael Owen and Obafemi Martins before being pegged back from a late Titus Bramble winner from a corner. Whatever happened to him?
From what I saw of the game, a few minute snippet on Match of the Day, both teams demonstrated the attacking prowess and battling spirit to stay afloat. Both are blessed with tricky, diminutive wingers in Guttierez and N'Zogbia who should provide enough ammunition for the likes of Andy Carroll and Franco di Santo to score their fair amount of goals. The Geordie's are no doubt a passionate bunch when it comes to football, and that support will be invaluable for their survival battle, just keep the shirts on this winter hey guys?
Talking of comebacks, there was an astonishing one in Manchester with what is fast becoming a recurring theme this season. United have lost leads against Fulham, Everton, Bolton and now West Brom as the Baggies shocked Ferguson's men to claim an unlikely point from 2-0 down.
The Baggies, despite being thrashed by Chelsea at Stamford Bridge and even losing to Liverpool at Anfield, have shocked big teams this season by winning at the Emirates and now claiming a point at Old Trafford. They showed great determination and energy to reply from a Javier Hernandez opener and a second from Nani, which can be best described as the 'Paul Scharner effect' (tongue is firmly in cheek.) Patrice Evra's own goal put United at risk, before Somen Tchoyi was given the perfect reward for scoring the equaliser, getting substituted.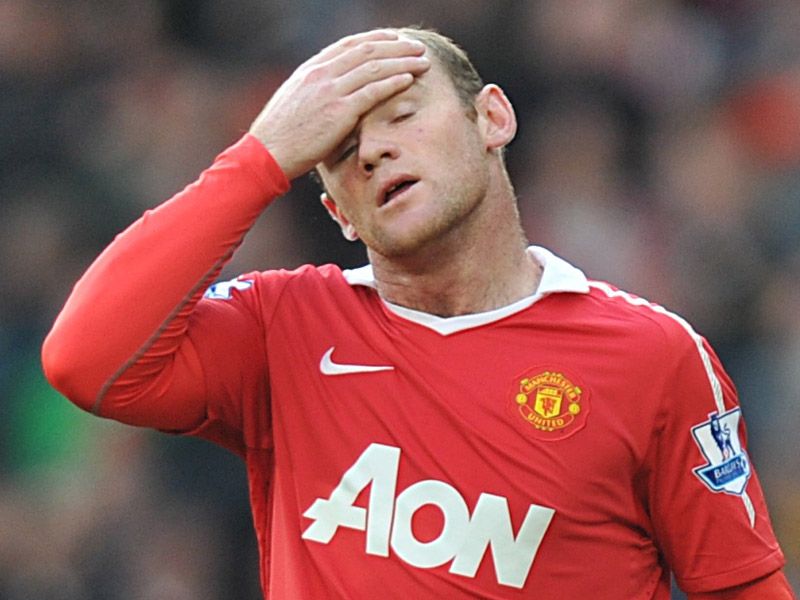 After the game, the media got hold and rattled a rumour that Wayne Rooney could be on his way out of Old Trafford, which is something that I highly doubt will happen and is being blown well out of proportion. Firstly, why has Rooney 'fallen out' with Sir Alex? Is it because he's off form? Who's to blame for that I wonder? Secondly, why on earth would United want to sell an almost irreplaceable player? You may point to the Ronaldo scenario, but in my eyes that was totally different as Ronaldo was determined to go and United already had a suitable replacement for his goals, Wayne Rooney. Lastly, where will Wayne go? Chelsea? Highly unlikely. Real Madrid? Still unlikely, do they need another striker? Man City? Oh Rooney and Tevez reunited, that would cause problems. If I was a United fan, I wouldn't be worried in the slightest, although I'll enjoy the turmoil while it lasts.
Another situation of turmoil that brings a smile to my face is the one at Anfield. The Merseyside derby is always a huge footballing event and not 'just a game' and this one was one of the biggest in years. Whilst Liverpool were hoping for a repeat of McAllister '01 or Fowler '97, what they got was a poor performance typical of the class of '10, and '09 for that matter.
Everton now have a chance to kick start their season following a memorable and satisfying 2-0 home win. Tim Cahill and Mikel Arteta, their standout performers for many seasons, grabbed the two goals that crushed Liverpool hearts and sent the blue side of Merseyside home very happy.
I hope this is a sign to come for the Liverpool Red Sock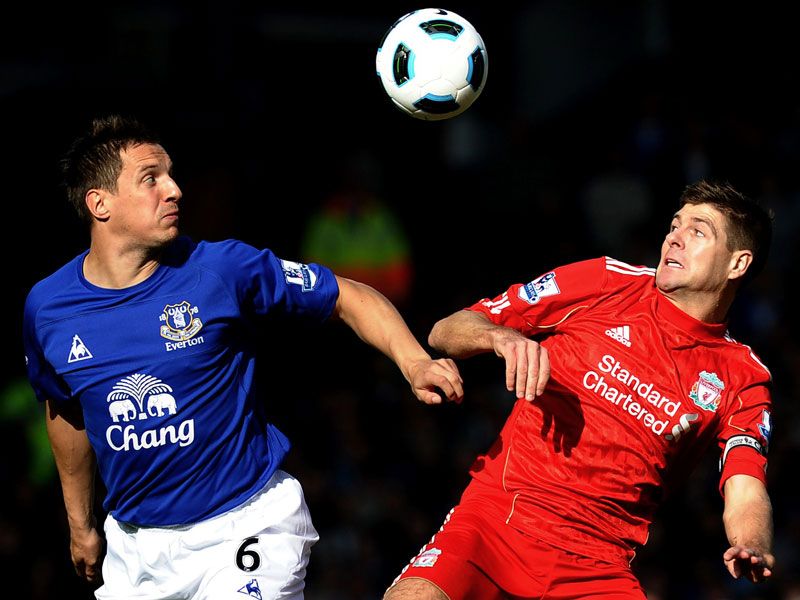 s under their new owners, with Torres short on homeruns and Gerrard losing his fastball qualities, they need a major turnaround. Okay, I'll stop the Baseball references now.
Arsene Wenger has been guilty of criticising others for their foul play and tough tackles, Ryan Shawcross and Martin Taylor are infamous examples, yet he's left eating his words this season. With the topic of dirty play rife in the top flight, you'd expect Stoke, Blackburn or Wolves to be heading the red card list, yet it's Arsenal who lead the way on three. The latest of which being a naive lunge by Jack Wilshere against Birmingham, that was a shame because up until then he'd been excellent.
The positives from the encounter at the Emirates included the opening goals from Nicola Zigic, a figure any child would look up to. Surely that's not a gag bad enough to go over his head? Moving on, Samir Nasri slotted home a debatable penalty and the winner came from Marouanne Chamakh, who's showing the potential to score the goals Arsenal need. Notice how nobody mentions Arsenal's apparent 'goalkeeper problem' when they win?
The full Premier League scores look like this:
Arsenal 2-1 Birmingham
Aston Villa 0-0 Chelsea
Blackpool 2-3 Man City
Bolton 2-1 Stoke
Everton 2-0 Liverpool
Fulham 1-2 Tottenham
Man Utd 2-2 West Brom
Newcastle 2-2 Wigan
Wolves 1-1 West Ham
Blackburn vs Sunderland is a Monday night game, due to kick off in about 2 minutes time as I write this.
The Duke's…
Goal of the Weekend: Charles N'Zogbia's second goal, Newcastle vs Wigan, although I am biased.
Blunder of the Weekend: It has to be Ivan Klasnic's thoughtless red card, earning two yellows in two minutes directly after scoring a late winner, although I am biased.
Save of the Weekend: Hureulho Gomes to deny Diomansy Kamara, Fulham vs Tottenham, surely that's not biased?
This week's teaser: (admittedly an easy one) Which former Latics winger made 113 appearances for the Toon Army?