We're getting towards the business end of the Premier League yet the transfer market has brought up some issues between managers. Meanwhile Andy Gray comes out as a sexist and Charlie Adam becomes worth £40 million. To bring some familiarity to things, Latics lost 3-0.
Starting off at the Emirates, Wigan put in a woeful performance and were outclassed by a far superior Arsenal side. Despite Van Persie's hat trick, Cesc Fabregas ran the show and looked a class apart. You can always tell a quality player when he doesn't score any of the goals, yet everyone's talking about him. Now that's a player.
The Spanish maestro showed his fe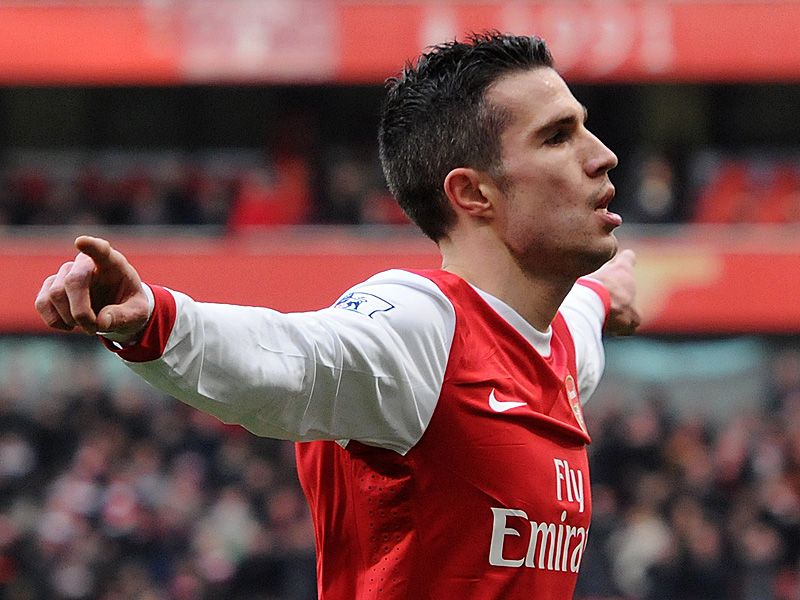 llow countryman Martinez how free flowing football should be played and was a delight to watch, yet Martinez still argued his 'culture' could be seen as cheating in England. If Fabregas is a 'cheat' I wouldn't mind having eleven cheats in blue and white every week.
Typically, Robin Van Persie hadn't scored a single professional hat trick, until he faced us that is. He even had time to sky a penalty, and if it hadn't been for the excellent Ali Al-Habsi, he could have had many more.
Latics' now routine red card at 'Big Clubs" away grounds continued with Gary Caldwell recieving a red for the aforementioned incident involving Fabregas' 'cheating'.
We've now had Rodallega and Alcaraz at Old Trafford plus Caldwell at Eastlands, Stamford Bridge and now the Emirates. Going back even further Valencia at Anfield, Johansson at Highbury (okay, I'm getting desperate now).
Also, a couple of quotes from our charismatic Spaniard that got me are:
"(We many not need to add) I am happy with the squad with three players, Victor Moses, James McCarthy and Franco Di Santo coming back from injury." Considering we're 18th with just four wins to our name all season, with a week back four; midfield with a lack of energy and a strike force lacking goals. How can he be 'happy with the squad'?
"If I could have made ten changes at half time, I would." Well at least he's seeing sense eh? But I thought he was happy with the squad?
One last thing before I move on, is it just me that thinks the official website's match reports are very biased and try to find positives even when they aren't any? I'm not condemning optimism, yet I think they try too hard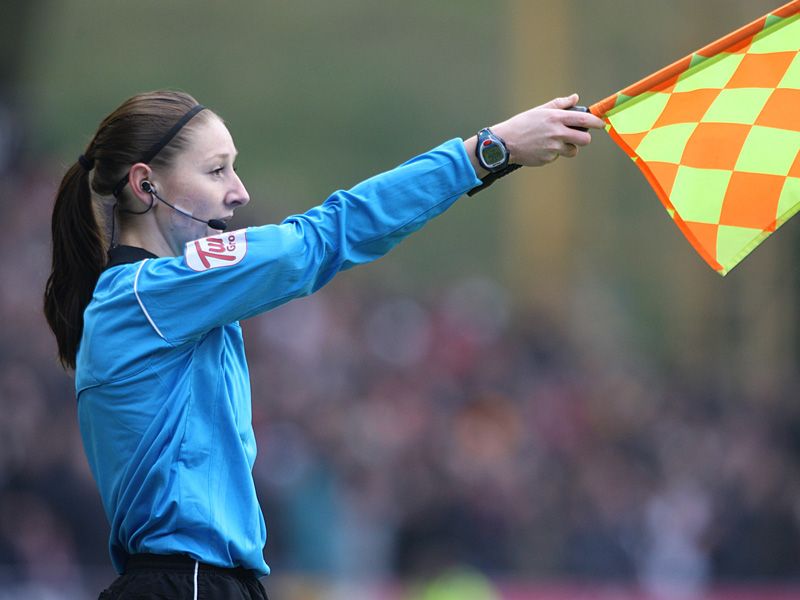 to ignore the problems.
A few other infamous quotes were made over the weekend, with Andry Gray and Richard Keys at the centre of sexism allegations that must have had the whole of the W.I up in arms.
Apparently, Gray and Keys accused lines woman Sian Massey, who took charge of the Wolves vs Liverpool fixture, of 'not knowing the offside law'. They both had to eat their words when replays clearly showed she made the correct decision for allowing Liverpool's opening goal, as Ronald Zubar played Raul Meireles onside, woops!
Women in football are always going to cause controversy, the likes of Mike Newell have been in hot water folowing comments about female officials. Yet females in football are becoming an ever growing occurrence, with female commentators, officials and even Chief Executives such as our very own Brenda Spencer, who served at the JJB for many years. And did a very good job may I add.

No doubt Gray and Keys will have something to say on the matter and should be rightly charged, yet it does give evidence of what some suspect them to be: chauvinistic, snobby gets. Who can argue?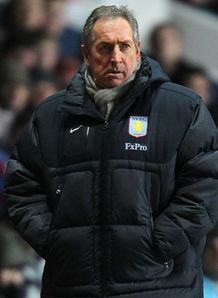 The transfer market almost always seems to bring a war of words through the media from one manager to another; Gerard Houllier and Steve Bruce exchanged a war of words recently over the Darren Bent transfer, and Houllier is at it again, this time with Ian Holloway.
Personally, I don't really see what Houllier has done wrong. He made a bid for Bent, it was turned down, Bent made a transfer request, Villa made a crazy offer and got their man. Simples.
Yet Bruce still complained to the media, nice to have a taste of your own medicine eh old Big Head?
If you thought Bent's £24 million valuation was crazy, then Holloway's £40 million opinion of Charlie Adam is miles off the mark. Probably just a stunt to try and kill interest from bigger clubs, it clearly didn't work as Liverpool, Birmingham and Villa all made offers. Yet they all missed a zero off the asking price and offered something closer to his true value: £4 million.
I fail to see how Adam is Liverpool standards, yet he looks a much better player in a poor yet effective Blackpool squad. After handing in his transfer request, he looks to be on his way. Yet Holloway is adamant he still 'loves the club'. It was deja vu of Stan Collymore's comment of "I did submit a transfer request, but let me state I don't want to leave Leicester." Never had it all up there did he that lad?
Bent then criticised Collymore himself after the former Villa and Liverpool front man accused Bent over being 'massively overpriced'. As rich as it is coming from a once £7 million pound Collymore, you have to say the man has a point.

Houllier again went crying to the press after he claims Holloway singled him out for criticism. Give it a rest Gerard, you make yourself sound like a hormonal teenage girl.
On a brighter front for Villa, Bent stated after joining the club that they can avoid relegation and push on to the next level. With Houllier in charge, you've got to love his optimism.
Latics face Villa tomorrow night in the hope of a home win, which incidentally would be just the third one this term. Bent will be looking to make it two in two in Villa colours following his winner against Man City on Saturday.
If he were to score tomorrow, it would be his first goal at the DW/JJB Stadium (his 'goal' in Charlton's 3-2 defeat in November 2006 was actually an Arjan De Zeeuw own goal). Well done me for jinxing it then.
The Duke's…
Goal of the Weekend: Raul Meireles' volley, Wolves 0-3 Liverpool
Blunder of the Weekend: Gray and Keys' spot of sexism, during Wolves 0-3 Liverpool
Save of the Weekend: Ali Al-Habsi to deny Robin Van Persie, Arsenal 3-0 Wigan
This Week's Teaser: Besides Charles N'Zogbia, who was Wigan's biggest January signing, in terms of transfer fee?