The 2016/17 Championship campaign is something Wigan fans will want to forget about in a hurry as it was a miserable season that ended up in relegation into League One. We picked up just 42 points from 46 games last season, with just 40 goals to our name – the joint-lowest in the league with Rotherham.
Any worry about the club being stuck in the third tier for more than a year should be put to bed, though, as the Tics were very positive during the summer transfer window, bringing in the quality they needed and retaining their best players to ensure they have a solid squad to push for promotion.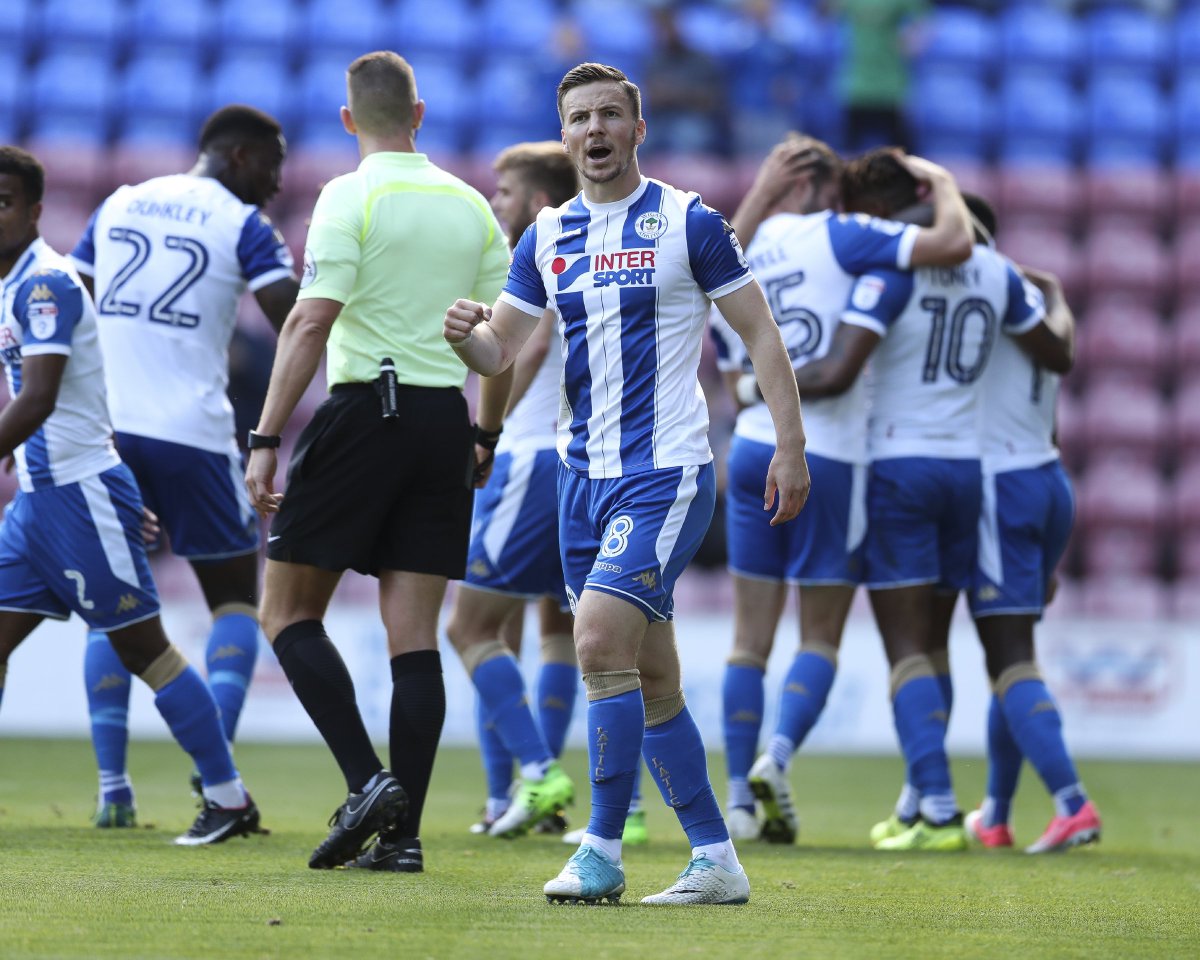 At the start of the season, Wigan were second best in the League One outright betting behind Blackburn.
After winning four of their opening six games in the campaign, we are now the favourite to get their hands on the title. Paul Cook took over the managerial reigns in the summer as he left Portsmouth to join the Tics.
His new side were excellent in our recent 3-0 victory at Charlton where the team had 24 shots in the game, 12 of which were on target.
On the evidence of what we have seen so far this season, it won't be long before they are in the automatic promotion spots once the table settles down over the next couple of months.
Massey and Roberts Add Quality to Forward Line


Gavin Massey was in high demand during the summer after Leyton Orient were relegated from League Two into the National League. Despite the O's having a miserable season, he was their one bright spark as he scored eight goals in a poor side.
It was Wigan though, who won the race to pick up the signature of the 24-year-old and that already looks to have been terrific business as former Orient man has been excellent so far.
Cook added Roberts to his squad very late into the summer transfer window and the former Portsmouth winger will not only add some cover but has a wealth of experience at this level which is invaluable. Roberts has played for four different clubs in this division and has scored 41 goals in League One so far in his career.
Tics fans would have been delighted that none of their star players from last season's squad left the club during the summer. Cook was able to retain the services of Will Grigg and Nick Powell, two players who can score lots of goals at this level.
Nine players did leave the club though, including Kaiyne Woolery who left for £350,000 to Swindon, while Stephen Warnock signed for Burton on a free transfer.
Wigan In The Transfer Window
Although this transfer window has been quiet in terms of money splashed out by Wigan, the club have been involved in some high-profile moves.
In January 2009, they splashed a club record fee for Charles N'Zogbia from Newcastle for £7 million, while in the summer of 2006, Emile Heskey left Birmingham to come to the DW Stadium for £6.5 million.
In terms of money received, Antonio Valencia left for Manchester United in June 2009 for £16 million, in what remains to this day the highest amount the club have picked up for one of their players.
As pointed out in a Betway study on how transfers take place, these big moves can take up to three months to go through. First, the club needs to get an idea of whether the player would be interested in signing for them. Then they have to agree a fee with the club.
Often this can take a while before the two parties come to a middle ground on a price. Once the club accept the offer, personal terms then have to be agreed with the player and their agent. The player will then sign the contract and the transfer is complete.
Hopefully, Wigan will be involved in more big player transfer next summer if they return to the Championship. We have seen teams get promoted from League One before and then challenge at the top end of the table the following season.
One thing is for sure, there is a lot more positivity at the club than there was just four months ago.
Click here to discuss this issue and many more on the Cockney Latic message board.
Cockney Latic is an independent Wigan Athletic fans site and as such, if you feel you have an article, story or feature you would like to see on the site, please let us know.
We are always looking for fans which wish to put new articles on the site, whether they are one offs, or if they become a regular feature. If you're interested, send your details or articles to us and we will publish them or get in touch. The email as usual is editor@cockneylatic.co.uk.
The upkeep of the site is funded solely from the advertising on site, from our own pockets and donations from users, if you would like donate it would be greatly appreciated, click here for donation page.